On 18th of March Funny Bunny is celebrating 18 years. Imagine that.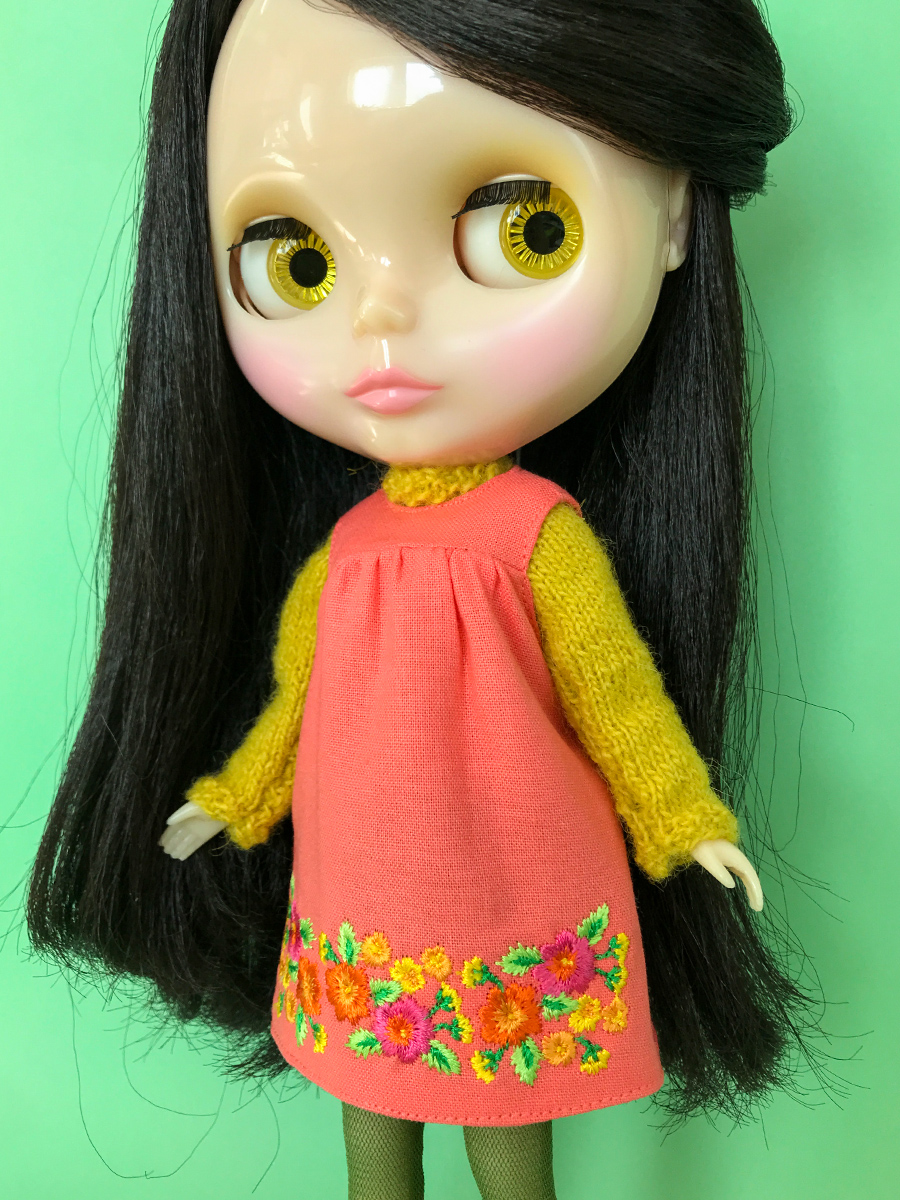 I want to celebrate it by doing a giveaway! The prize is an embroidered smock, all new and never used before (before this model photo at very least!) It is a cute and very oldschool design. So it is like "new old stock" Funny Bunny fashion? Here is indeed your chance to win one.
What you get is the smock itself only. Blythe doll and other clothes aren't included. The smock has a snap button closure at back.
TIME IS UP! I will post winners in a new blog post!