Today, 18th of March, as I have been nagging you about, I have been collecting Blythe dolls for exact 10 years. Apple Blossom, my first Blythe, a Pow Wow Poncho is 10 years old!
Trip Down the Memory Lane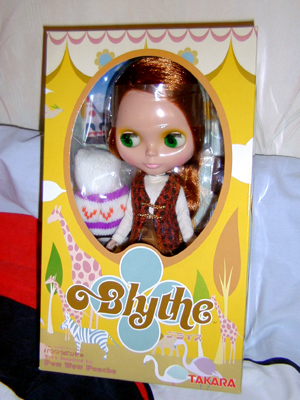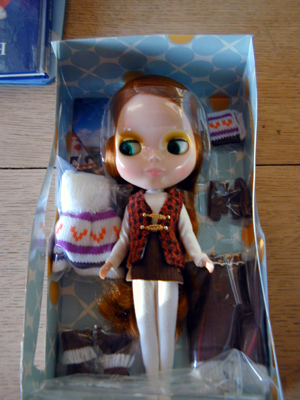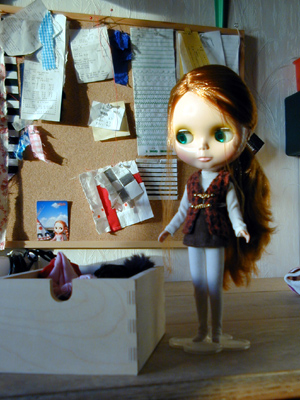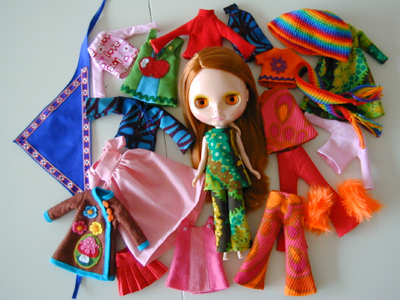 Fast forward 10 years later…
Apple Blossom have gotten quite a lot of siblings and friends of different sizes and forms! The latest one is a Blythe that is a little smaller than her, being Middie sized. Her name is Apple Pie, in honor of Apple Blossom and her "similar" colorings.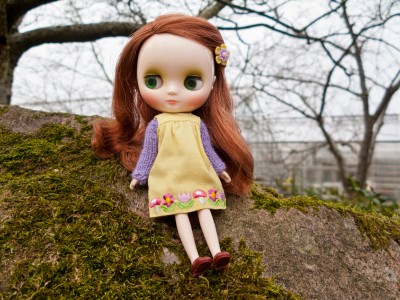 They went out with me on an outing to Botaniska Trädgården, botanic garden in Göteborg. It was still cold outside and the trees are still barren. But there are some flowers that have grown. Nice!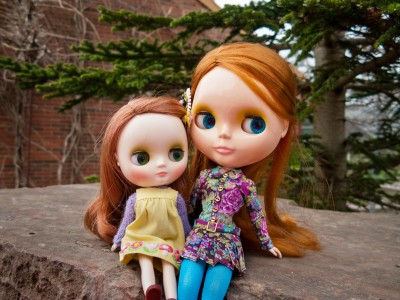 But I have a feeling that Apple Pie won't be my last Blythe if you get what I mean. Let's have 10 more fun years!