I went on my second US trip and third BlytheCon, it was in Seattle on the west coast! Again it was an amazing trip. We (Kristian and I) visited San Francisco, Las Vegas, Seattle and Spokane/east Washington/Idaho area. It was a blast!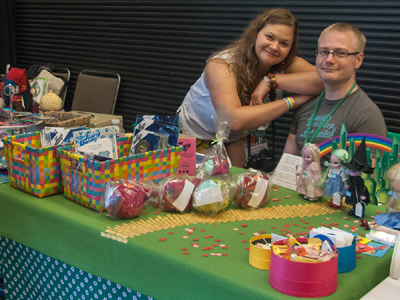 Again I vended at BlytheCon, sharing table with sweet Ruth of Eurotrash.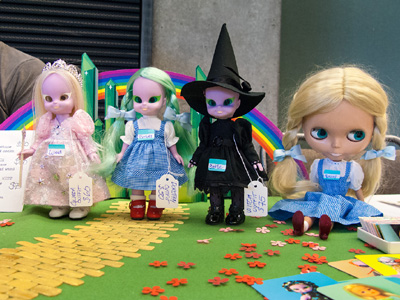 The Blythecon itself was a great event themed Wizard of Oz! How fun! My table part was decorated thay way. I want to shout out big thank you to Sandy (of the good old PuchiCollective) who helped me with the table cover and the amazing Yellow Brick Road design. I am eternally grateful to you for helping me out in the stress! What a super sweet girl! The second shout out of thanks go to Leah (Schnitzle) for helping me with my gift bags. I love that I have such wonderful friends.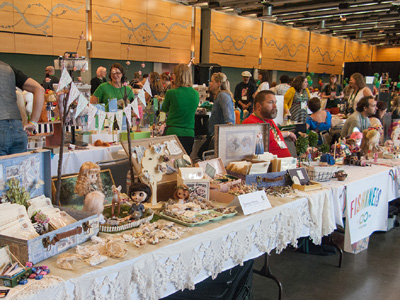 Again at BlytheCon I met amazing people! Friendly, sweet, talented, you name it and it was also wonderful to meet known faces again. Lots of hello, hello, hugs, hugs!! Smile, happy faces!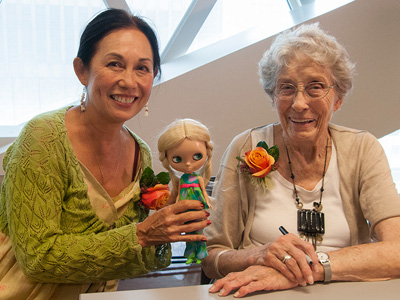 This time the BlytheCon organizers added another day, before the main convention itself. A talk panel where Allison Katzman, the designer of the original Blythe and Junko Wong from Junie Moon (the new Blythe). Kristian and I arrived a bit late because of our confusion of the street, mixing up "East/West". Whoops. But it was fun nonetheless and Kristian tried to interpret as much as he could for me. It was fun to meet these two ladies!
[miniflickr user_id="80066810@N00″ tags="panel2014″ tag_mode="any" per_page="10″]
At the event day I joined the demonstration of Momoko Komori (Momolita) for a second time, a new dress this time. It was interesting! I knew bits from the earlier demonstration but it was fun to see her sew the dress, of which I made my version of later eventually.
Below here you can see the photos I took on the convention day itself. Quite a lot more photo than the previous BlytheCon if I may say so!
[miniflickr user_id="80066810@N00″ tags="seattlecon" tag_mode="any" per_page="53″]