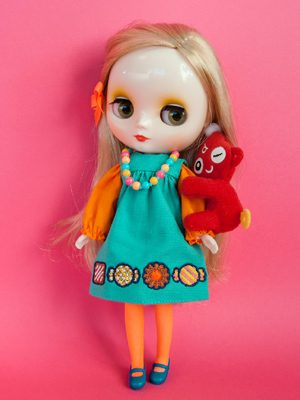 Name
Amanita Muscaria Toadstool
Stock doll
Takara Middie Blythe Nekogutsu Zukin
Birthday
March 27th, 2013
Favorite fungus
Toadstools
Modifications
None
Note
Did you know that the name Nekogutsu zukin means Cat shoes hood if I am not terribly wrong. That is a funny name! She has got bold makeup which is attractive!

I gave her the name Amanita Muscaria Toadstool. Amanita Muscaria is the latin name for… yes, the toadstool, that iconic red mushroom with white spots.
Photos of Amanita Muscaria Toadstool