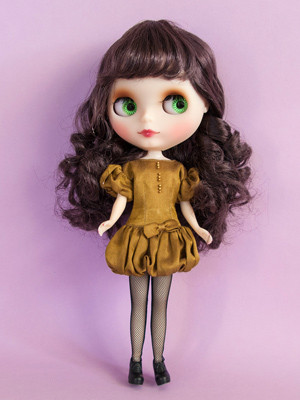 Name
Aubergine Bordeaux Garden
Stock doll
Takara Blythe RBL+ Regina Irwen
Birthday
June 25th, 2014
Favorite fashion designer
Momolita
Modifications
None
Note
My first anniversary Blythe! I fell in love with her special looks, including the specially treated skin to have a matte finish applied on in post production. It feels like velvet.

Aubergine arrived together with her little sister Asparagus, which is also anniversary doll but in Middie size. Aubergine loves Momolita and high fashion in general.

Latest photos of Aubergine Bordeaux Garden.