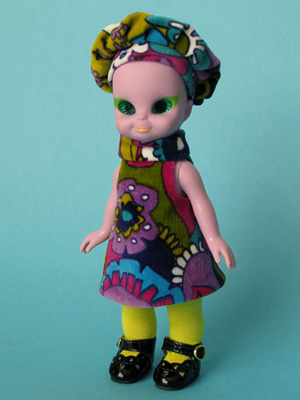 Nickname
"Baldie"
Stock doll
1972 Girls World Emerald Witch
Birthday
February 18th, 2008
Favorite hobby
Photography
Modifications
Hair removed
Note
Baldie came together with her three sisters to the Funny Bunny coven. She is also secretive about her name. What's with those girls?

Baldie is quite bad at casting spells. She cast a spell that made hot water spray on her fragile hair and she watched it frizz up into a hard clump. Baldie decided to shave her hair and then she kept it that way. Now that's why she is called Baldie!


Photos of "Baldie"