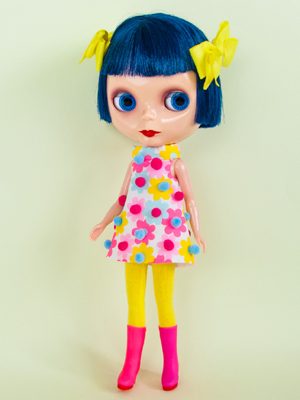 Name
Blueberry Pie
Stock doll
Takara Blythe EBL-02 Asian Butterfly
Birthday
February 20th, 2008
Favorite color
Rainbow
Modifications
Hair cut and lips repaint
Note
Blueberry Pie is a cute short-haired girl who traveled from France to live with the crazy Funny Bunny crowd. Once here she got a juicy red lip re-paint which suited her personality much better. Blueberry Pie like bold colors and her favorite designers are Bambina Carabina and early Poupée Mécanique.

Latest photos of Blueberry Pie