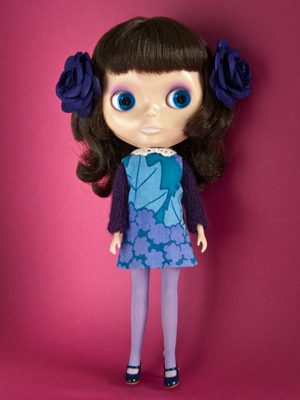 Name
Bubblegum
Stock doll
Takara Blythe TRU-EX3 Fancy Pansy
Birthday
April 18th, 2007
Favorite gaming console
Nintendo Entertainment System
Modifications
Licca body transplantation and boggled eyes
Note
I have had my eyes on Fancy Pansy Blythe for a while and eventually I got myself one. I changed her body to that one of Licca doll and boggled her eyes. Bubblegum's favorite color is purple, which you can see on her makeup choice and she like to play video games!

Latest photos of Bubblegum