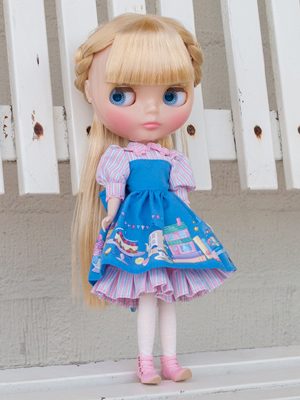 Name
Charlotte Croissant
Stock doll
Takara Blythe RBL Renew Home Sweet Home Junie Moon
Birthday
August 4th, 2017
Favorite weather
Sunny days
Modifications
None
Note
Charlotte Croissant arrived to Funny Bunny with something on her hair. It was so greasy and Madeleine was horrified! But after a number of intense hair care Madeleine became happy with result and Charlotte is beautiful again!

Charlotte love to stroll on the beach. Not to swim mind you, just to walk.
Recent photos of Charlotte Croissant