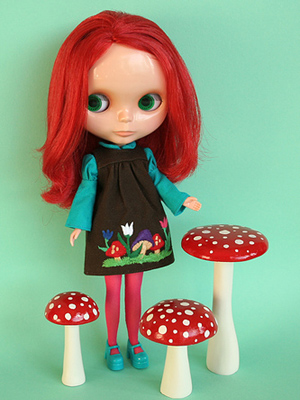 Name
Cherry Brandy
Stock doll
Takara Blythe EBL-05 Rouge Noir
Birthday
April 7th, 2004
Favorite Profession
Nurse
Modifications
None
Note
Cherry Brandy is the second Funny Bunny doll. She used to be the rebel who hated frilly and girly clothes over everything else but, thank goodness, she has grown up. Now she works as the nurse at Funny Bunny makeover clinic.
And by the way, now she likes dresses.
Latest photos of Cherry Brandy