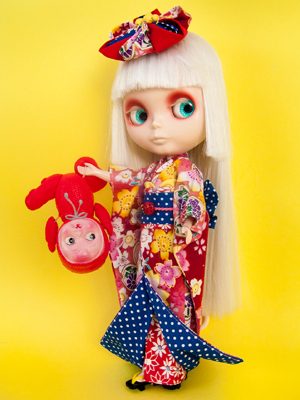 Name
Mircalla Karnstein
Stock doll
Takara Blythe ROK-EX Velvet Minuet
Birthday
March 8th, 2007
Favorite food
Blood
Modifications
Hair reroot, semi-matted skin, gaze corrected, new eyechips installed, lip repaint, eyeballs whitened. Airbrush makeup done by Blythe Studio.
Note
Mircalla is my third custom Blythe, a vampire Blythe. She is a daywalker and she love blood, beautiful girls and cute clothes. The other girls are a little wary of Mircalla.

Latest photos of Countess Mircalla Karnstein