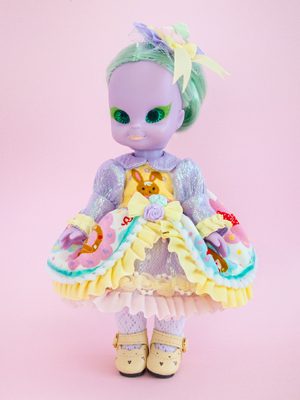 Name
Esmeralda
Stock doll
1972 Girls World Emerald Witch
Birthday
March 20th, 2012
Favorite pastime
Spell practicing
Modifications
None
Note
Esmeralda is a sweet Emerald Witch that I got to adopt directly from her previous owner who had her as childhood doll. Esmeralda is in amazing shape and she is the first of my witches that still have the battery lid!
Esmeralda is the second in command of the coven and she takes care of the practical things. Collecting herbs for the cauldron. Reading the grimoire and practicing spell casting.

Photos of Esmeralda