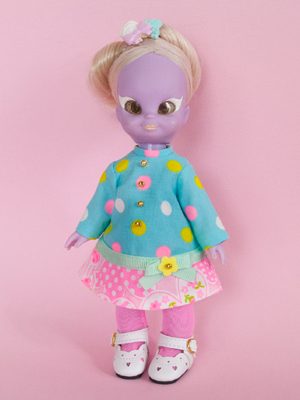 Name
Luma (Illuminati)
Stock doll
1972 Girls World Emerald Witch
Birthday
February 18th, 2008
Favorite things
Everything radiant
Modifications
Saran hair reroot, clear eyechips installed and new eye makeup
Note
Illuminati, or Luma came to the Funny Bunny coven together with three other sisters. She went to the Funny Bunny clinic to get a full makeover to reflect her inner self better. Her hair now glows in dark and is truly illuminating in many ways and senses!
Photos of Luma