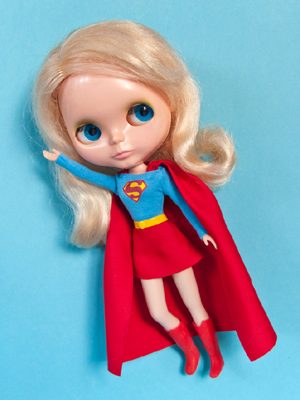 Name
Kara Zor-El
Stock doll
1972 Kenner Blythe
Birthday
October 13th, 2013
Secret identity
Linda Lee
Modifications
Lower body transplantation by Sherri and general spa session by me.
Note
Kara is the second Kenner Blythe in the family so Petunia is overjoyed to get a soul sister.

Kara is a little different from Petunia too. Generally you could say Kenner Blythes were produced with slight variations from the factories and there are two different types in general. Petunia is of the more common type. Kara is of the less common type; having shiny eyelids and a little pinker complexion.

Kara say it is because she is a Kryptonian!
Latest photos of Kara Zor-El