Kara Zor-El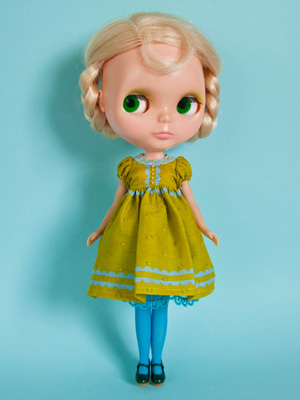 Name:
Kara Zor-El

Stock doll:
1972 Kenner Blythe
Birthday:
October 13th, 2013
Secret identity:
Linda Lee

Modifications:
Lower body transplantation, made by Sherri, refreshment spa by me.
Note:
Kara is the second Kenner Blythe in the family, and I am so happy to have her. Just like Petunia Kara lost her eyechips, but unlike Petunia who lost the entire body, Kara "just" lost her pelvis and legs, which the wonderful Sherri restored with fresh new parts. Thank you Sherri for letting me buy Kara!
Once here, I gave her some extensive spa; sanding the eyeballs, fished out the missing orange eyechip from inside her head and secured hair plugs. She is so pretty!
She is also different than the more common type Petunia is, she has shiny eyelids and pink plastic cap inside the scalp unlike the more common white. She has more pinky skintone too.
Latest photos of Kara Zor-El