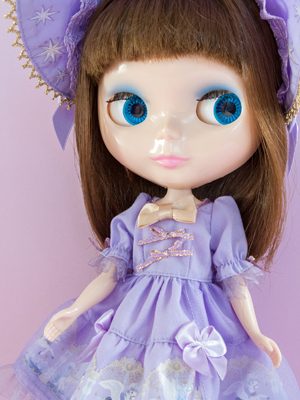 Name
Lavender Fields
Stock doll
Takara Blythe ROK-EX Velvet Minuet
Birthday
April 21st, 2004
Favorite jewelry
Pearls
Modifications
Eyelid lift and gaze correction. Lavender-colored eye-chips installed. Eyeballs whitened.
Note
Lavender arrived at same time as Ingrid. Lavender likes elegant clothes and jewelry and she adopted the role of the housewife to the family. She is also taking great care that her pale skin does not get tanned.

Latest photos of Lavender Fields