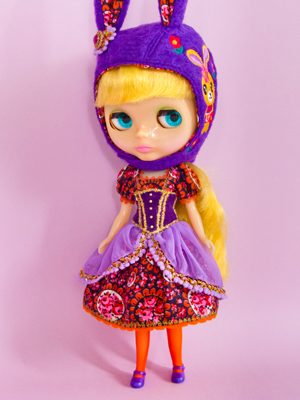 Name
Lemon Curd
Stock doll
Takara Blythe RBL Mrs. Retro Mama
Birthday
November 30th, 2007
Favorite profession
Florist
Modifications
Fringe touch up
Note
I fell so hard in love with the new concept of Showa era inspired Blythe with a new plastic: translucent plastic so naturally I had to buy! I still love translucent Blythe dolls.

Lemon Curd has a penchant for bright colors to bring out the best of her complexion. Her favorite designer other than Funny Bunny is Eurotrash Doll Fashion!

Photos of Lemon Curd