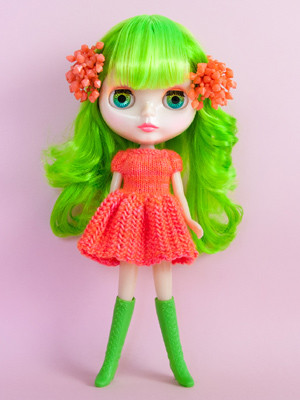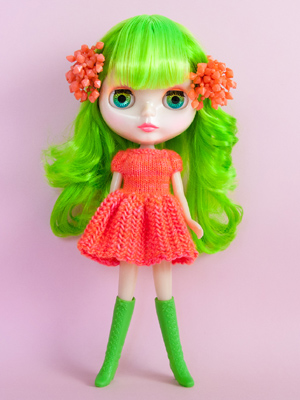 Name
Midori Watermelon Muffin
Stock doll
Takara Blythe RBL Nostalgic Pop
Birthday
June 19th, 2015
Favorite occupation
Mixologist
Modifications
Hair reroot and lip repaint by me. Blush and eye makeup applied by Romina
Note
Midori Watermelon Muffin is one part of a twin sister Nostalgic Pop customs made by me with some help of Romina of I have Wings. I wanted to continue on the theme Junie Moon did with Mrs. Retro Mama and Miss Sally Rice! By the way, did you know that Midori translates to green in Japanese? She works as a mixologist with a penchant for green drinks.


Photos of Midori Watermelon Muffin