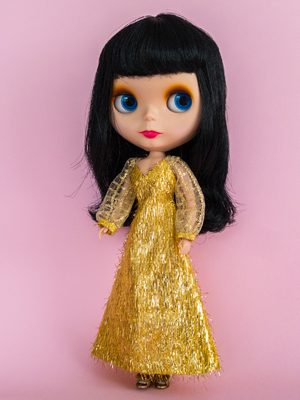 Name
Panda
Stock doll
Takara Blythe BL-4 All Gold in One
Birthday
January 25th, 2005
Favorite error message
Syntax Error
Modifications
None
Note
Panda arrived from Japan in dirty state and had a mess of hair. But a session at Funny Bunny Beauty Salon she became as good as new! She loves to hang out with Pebbles and Sugar Cookie. She also love to mess with her bigger sister Jelly Bean. Panda has a secret crush on one certain tall dark guy. She won't tell you who!

Latest photos of Panda