Petunia Kibbles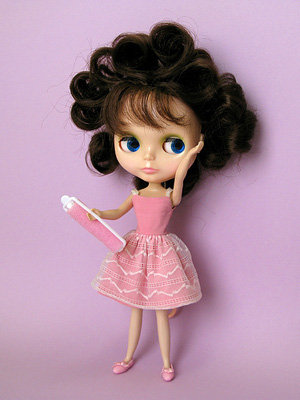 Name:
Petunia Kibbles
Stock doll:
1972 Kenner Blythe
Birthday:
January 13th, 2006
Favorite beauty item:
curlers
Modifications:
New body attached, eyechips work and other works, all made by Melissa.
Note:
Petunia is the first Kenner Blythe in the family. She lost her body and missed a eyechip, but she went to the Save Blythe hospital and now she is pretty again!
Petunia loves to go to the Funny Bunny salon sometimes to get her hair set in curlers. She also secretly longs for a friend of her age.
Latest photos of Petunia Kibbles