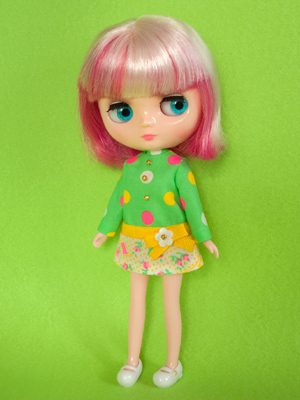 Name
Rosa Raspberry
Stock doll
Takara Middie Blythe Francoise Ananassa
Birthday
November 2nd, 2012
Favorite color
Pink
Modifications
lip repaint and scalp swap
Note
The name Rosa Raspberry, well, Rosa part is actually not rose as you may think but actually the Swedish word for pink. Pink Raspberry.

Raspberry works as a model for Funny Bunny. It is a hard work!

Photos of Rosa Raspberry