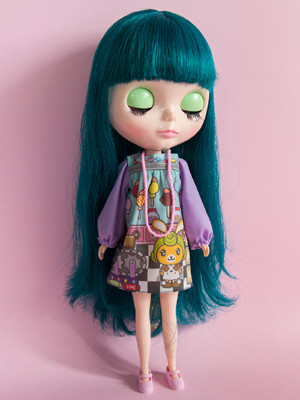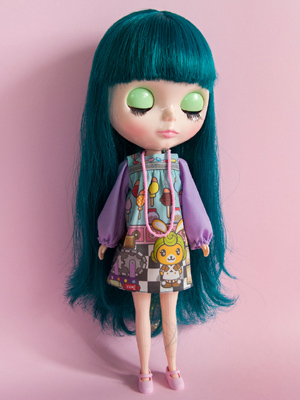 Name
Spirulina Spruce
Stock doll
Takara Blythe RBL Hello Harvest and Marrakesh Melangé
Birthday
May 2nd, 2015
Favorite element
Water
Modifications
Eye makeup applied by Romina, assembly and other work by me.
Note
Spirulina is not a Princess A La Mode Blythe. That has to be said. I could never afford of buying PAM so with the help of Romina I made my own version with using Hello Harvest as a base doll as she was very close in her complexion and makeup. Marrakesh Melangé donated her scalp and now the look was complete! Romina did the eyemakeup.

Spirulina is not an exact copy of PAM, having a slightly warmer overall tone but she is pretty on her own!

Spirulina Spruce likes to hike and watch water flow in rivers. She also love the fashion made by Atelier I Have Wings, which she had the honor to visit, albeit still in pieces.
Photos of Spirulina Spruce