Spirulina Spruce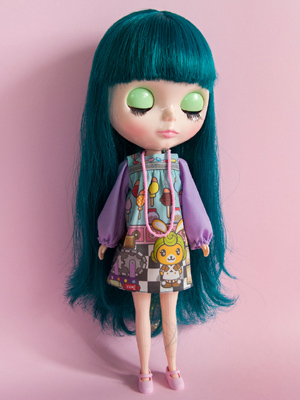 Name: Spirulina Spruce

Stock doll: Takara Blythe RBL Hello Harvest and Marrakech Melangé

Birthday: May 2nd, 2015
Favorite element: Water
Modifications: Makeup by the talented Romina! Minor changes  and assembly by me.

Note: You got me, I wanted a Princess A la Mode for quite a long time but her price was a little too steep for me to defend a purchase so I bought a Hello Harvest in the goal to make a fake PAM because she was made with same skin color and similar base makeup. Then the time flied away, and then eventually Romina agreed with helping me with the paint work and at about same time Marrakech Melange came out with same hair color. Perfect!
Spirulina Spruce likes to  hike and watch water flow in rivers. She also love the fashion made by Atelier I Have Wings, which she had the honor to visit, albeit in pieces.
Latest photos of Spirulina Spruce.