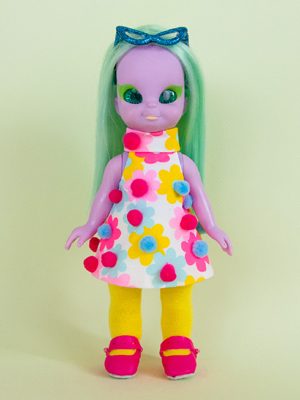 Nickname
"Straight-Hair"
Stock doll
1972 Girls World Emerald Witch
Birthday
February 18th, 2008
Favorite fungus
Amanita muscaria
Modifications
Hair straightened
Note
"Straight-Hair" arrived together with her three sisters to the Funny Bunny coven. She is still secretive about her name, so I am calling her Straight-Hair. I am sure she has told the other members of her coven, though!
Word of advice: DO NOT ATTEMPT TO STRAIGHTEN YOUR EMERALD WITCH'S HAIR! Straight-Hair was the fluke, the exception of the rule. All the other poor witches got frizzy melted clump of hair as result.

Photos of "Straight-Hair"