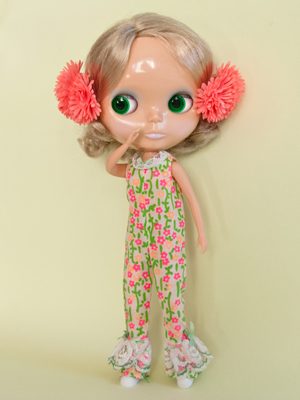 Name
Sugar Cookie
Stock doll
Takara Blythe BL-2 Hollywood (US release)
Birthday
December 29th, 2004
Favorite beverage
Absolut Vodka
Modifications
None
Note
I got Sugar Cookie as a Christmas present that year. She came a little late thanks to the hectic Christmas mail traffic but I was so happy to get gifted a Blythe doll!
Sugar Cookie is cute with her young round face. But despite her looks she loves to drink alcohol when no one is looking. She is tight friends with Pebbles. Pebbles thinks that Sugar Cookie is her masseuse.
Latest photos of Sugar Cookie