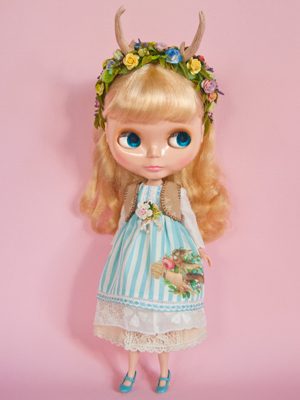 Name
Sweet Strawberry
Stock doll
Takara Blythe SBL-01 Superior Skate Date
Birthday
July 13th, 2004
Favorite cutlery
Knives
Modifications
Eyelid lift and gaze correction. Eyeballs whitened.
Note
Strawberry loves to give the impression of that she is a sweet little girl. But in reality she is obsessed with sharp objects such as knives and of course her ice skates. Be careful of her!
Please do not tell Apple Blossom this, but I think Strawberry is my favorite Superior Blythe!
Latest photos of Sweet Strawberry