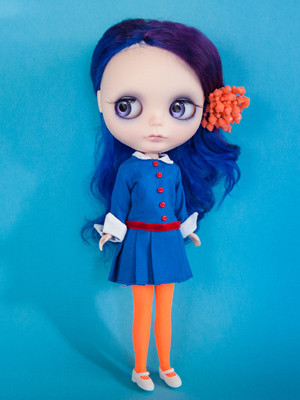 Name
Violet Beauregarde
Stock doll
Takara Blythe RBL+ Cadence Majorette
Birthday
October 18th, 2015
Favorite candy
Chewing gum
Modifications
Full custom finalized by Kaleidoscope Kustoms
Note
She is a special girl because I won her on Blythecon Chicago. Really, I could not believe I won a Neo Blythe doll and she was also one of my favorites out of the Willy Wonka themed customs (the other favorite being Augustine Gloop) so it was basically a win, win situation!
I have to supply lots of chewing gum for her. As well as new fashion. What can I do? Just keep doing it.
Latest photos of Violet Beauregarde