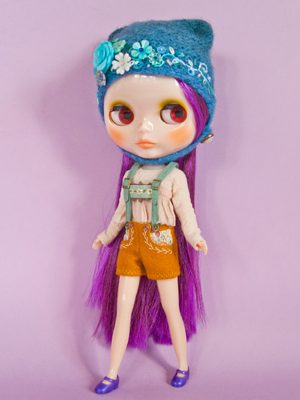 Name
Violetta Plum
Stock doll
Takara Blythe RBL Ahcahcum Zukin
Birthday
March 16th, 2011
Favorite color
Yellow
Modifications
Saran hair reroot (by Sherri)
Note
I had to buy Ahcahcum Zukin, the original hard-to-spell name of the doll because she was yet another one with translucent skin. But once she arrived I wasn't happy with the original hair colors. She had layer of two different red colors. I liked the bottom, more vibrant red color but not the top, duller, color. So the decision was to give her a rerooted scalp!


Latest photos of Violetta Plum