Vivicia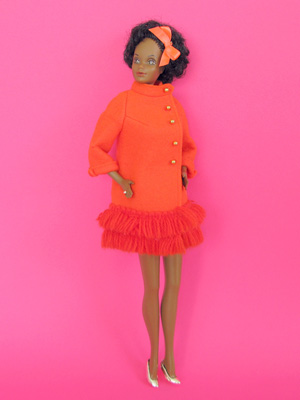 Name:
Vivicia
Stock doll:
1980 Mattel Barbie

Birthday:
April 1st, 2012
Modifications:
None

Note:
Vivicia is an African American Barbie doll I scored at a flea market. There's a reproduction of this same doll but Vivicia is the original vintage one and she came with some of the original clothes too.
She is my first Barbie doll to be included on this site! By the way, that's Barbie herself, and not some friend to Barbie such as Christie or Cara.
And finally, the "correct" doll body to wear the mod era Barbie fashion I have! But I am not stopping the Sindy dolls from wearing them. They are fabulous too.
Latest photos of Vivicia
[miniflickr user_id="80066810@N00″ tags="vivicia" tag_mode="any" per_page="12″]