Sugar Wonderland
For Middie Blythe dolls
Difficulty level: ●●●●●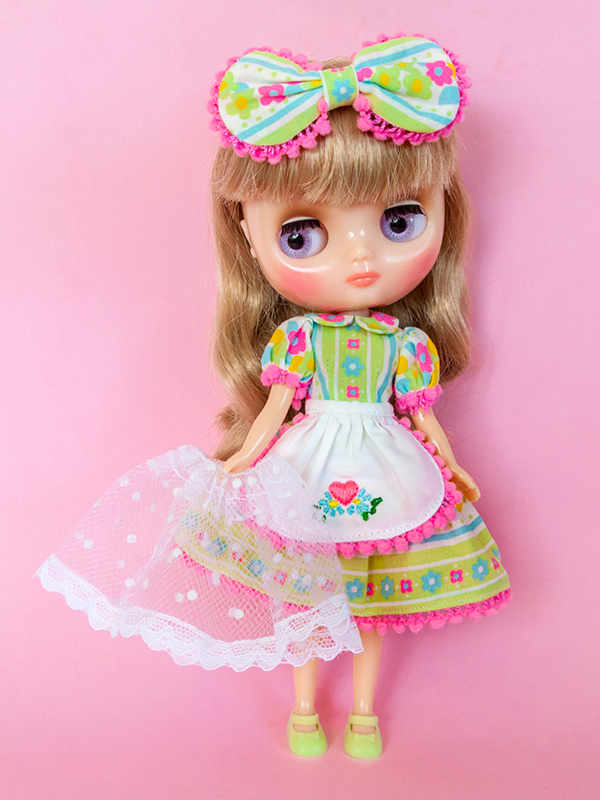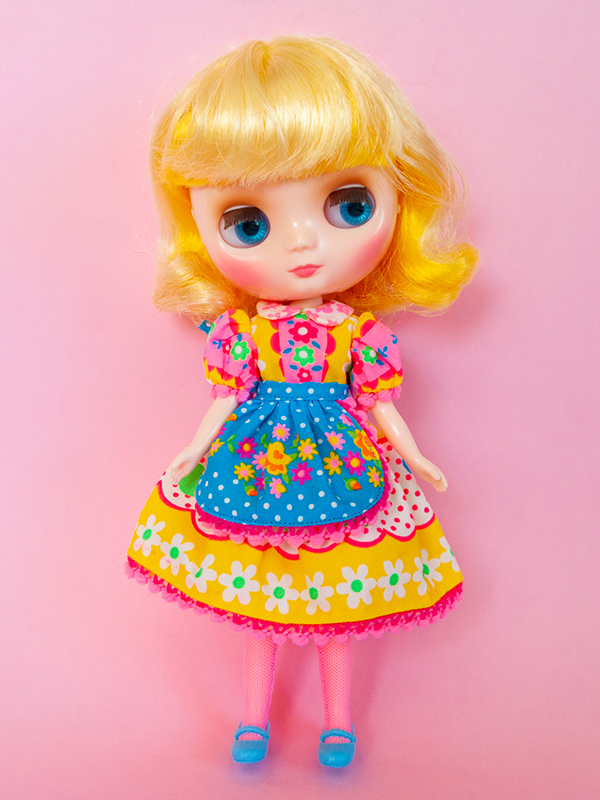 Sugar Wonderland is a sewing pattern for Middie Blythe dolls. It consists of four different models with complete graphic instructions. Due to the smaller scale of Middie Blythe, the difficulty is set a little higher than usual.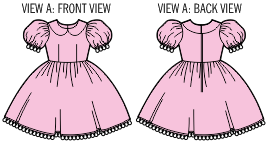 VIEW A: Dress
View A is the dress. The bodice is cut with a natural waistline with two bust darts. Puffy sleeves decorated with lace trim. Nice full rounded collars. Full skirt gathered to the waist seam, hemmed with lace trim. Two snap buttons closure at center back.
Finished garment length: about 10.5 cm or 4 inches.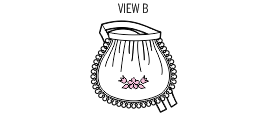 VIEW B: Apron
View B is a dainty rounded apron gathered toward a fully enclosed strap. Apron edge is topstitched and trimmed with lace trim. Place for decoration or embroidery on front. Finished apron length: about 5 cm or 2 inches.

VIEW C: Hair bow
View C is a hair bow of rounded style, with lace trim edge. Made to be mounted on hair fastener of choice.
Finished size: about 8 cm or 3 ¼ inches.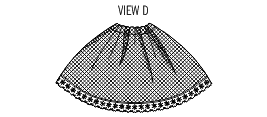 VIEW D: Petticoat
View D is a petticoat of simple design with elastic waist. Trimmed with lace trim at hem.
Finished petticoat length: about 5.5 cm or 2 ¼ inches.
Buy this sewing pattern set