Don't want to miss out the updates to the shop? Then I would suggest you to join the Facebook group! Please do not hesitate to write a post if you have something you wish to see or to reappear in the shop.
Funny Bunny Sticker Sheet: Happy Birthday!
00278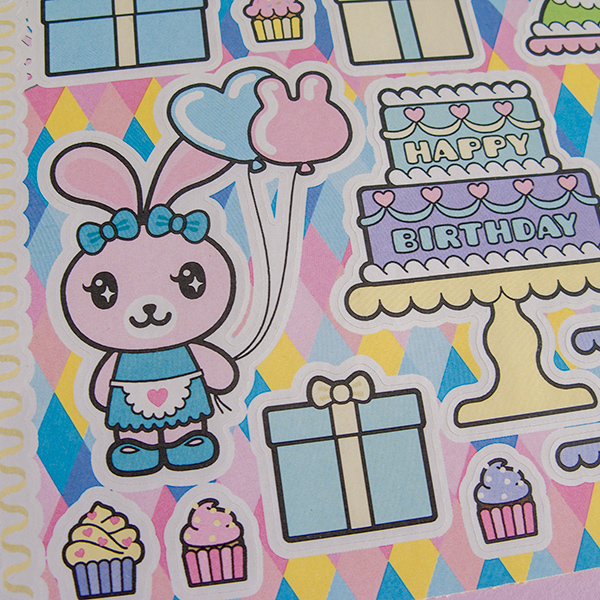 Funny Bunny stickers sheet: Happy Birthday!
This graphic I made for Blythecon Tokyo 2016 to celebrate the 15th anniversary of Neo Blythe. 100% oiriginal design!

The sheet measures 20 x 14 cm (8 x 5½ inches) and have a total of 49 stickers on it, every sticker individually cut on the sheet just like on real sticker sheet! Bunny is about 5 cm tall. (2 inches)
This sheet is printed in my atelier on our laser printer and then cut manually on the cutter machine. So it is entirely made here. With saying that this sheet is not super perfect like those factory made stickers. Have it in mind when buying.
Buying this you will get one sheet.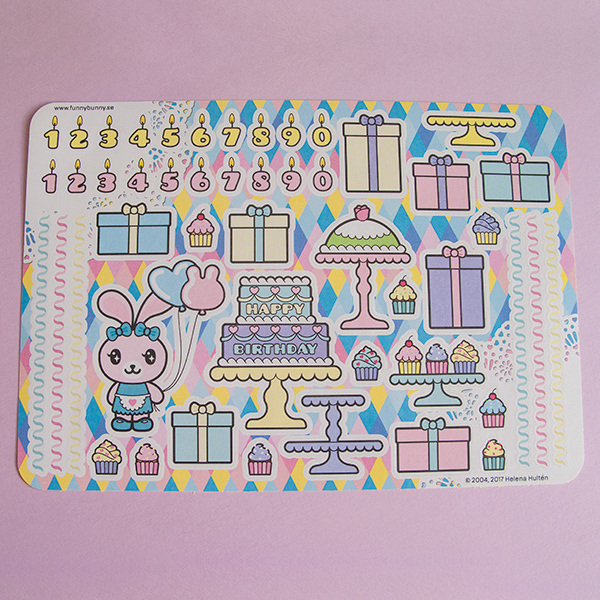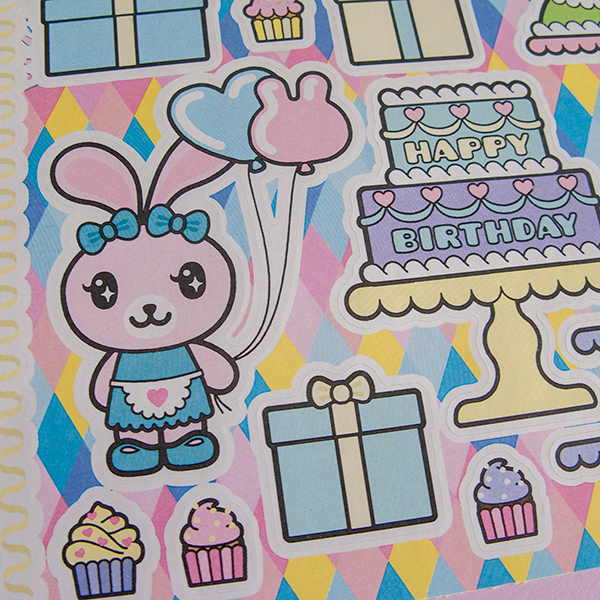 Size chart
Neo Blythe: The normal Blythe size, the biggest of the three sizes. Kenner Blythes, Ashton Drake Group Blythe, Takara Neo Blythe BL, EBL, SBL, RBL, FBL. Some other dolls such as Takara Licca and the early vintage Mattel Skipper may also be able to wear the clothes. Doll height: 29 cm, body height: 17.5 cm.
Middie Blythe: This is the newest Blythe size, in between Neo and Petite. There are only Middies from Takara. Doll height: 20 cm, body height: 12.5 cm.
Petite Blythe: This is the smallest of the Blythe sizes. Takara Petite Blythe and Hasbro Littlest Pet Shop Blythe. I do currently not have clothes for this size. Doll height: 11.5 cm.
Emerald Witch: Doll height: 17 cm.