Don't want to miss out the updates to the shop? Then I would suggest you to join the Facebook group! Please do not hesitate to write a post if you have something you wish to see or to reappear in the shop.
Glamour Maxi Dress for Neo Blythe - Silver and Green
00339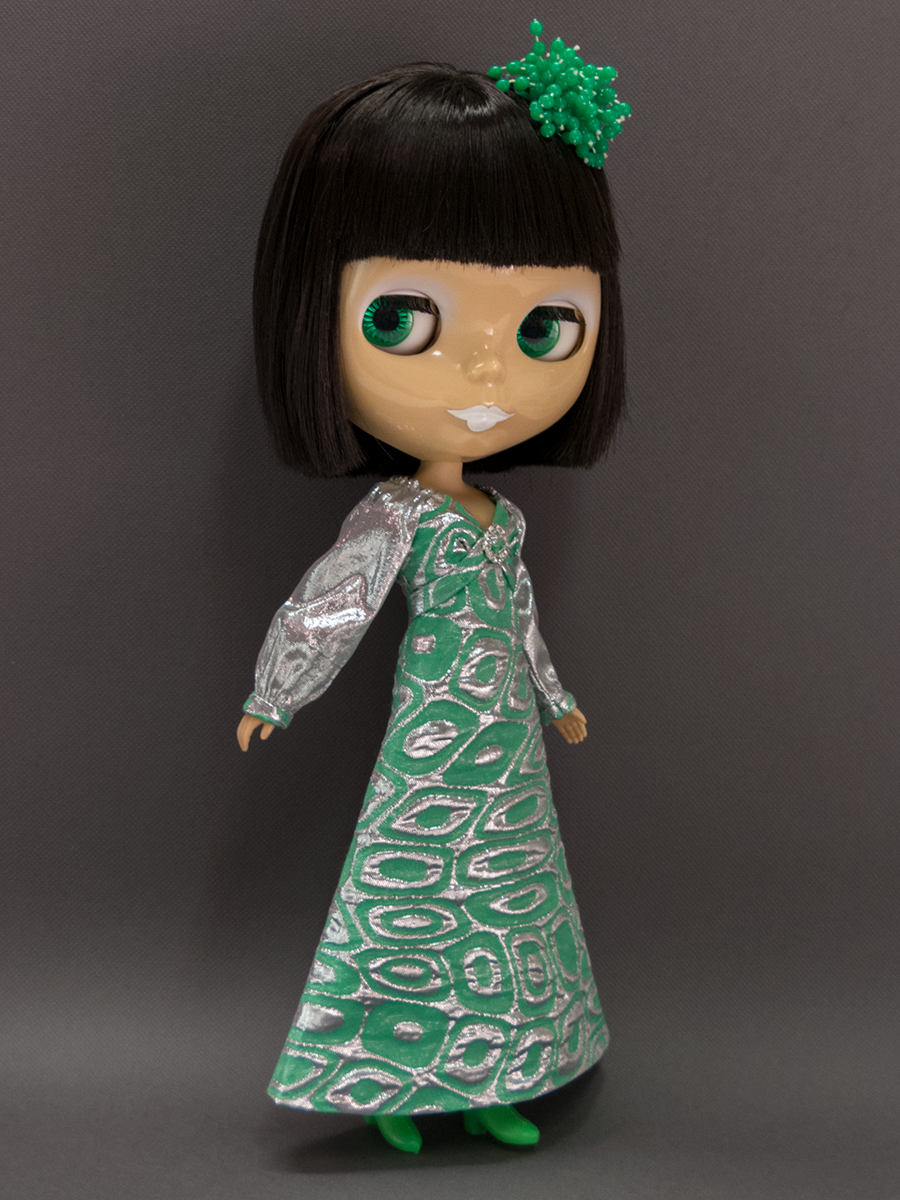 Glamour Maxi Dresses! Be the belle of the ball!
The cut has a deep v-ring neckline with separate bust pieces that are set in with folds to accommodate the shaping of bust area. Inverted V line below the bust. Sleeves are lower set and a little sleeker and finished with cuffs. The sleeves aren't elasticized so be careful when putting on doll.
This has been made to fit the normal Blythe body (so called Excellent body) and/or Kenner body, and it has been verified to fit Licca type body, and World of Love body.
The main fabric I bought from Mood in New York! It is a fun brocade fabric that is bubblicious! Green and silver! Silver lamé sleeves to match!
Between the bust there's a rhinestone buckle, with self fabric belting through it.
Metal snap buttons closure at back.

The doll, other clothes and/or accessories aren't included. You will only get the dress.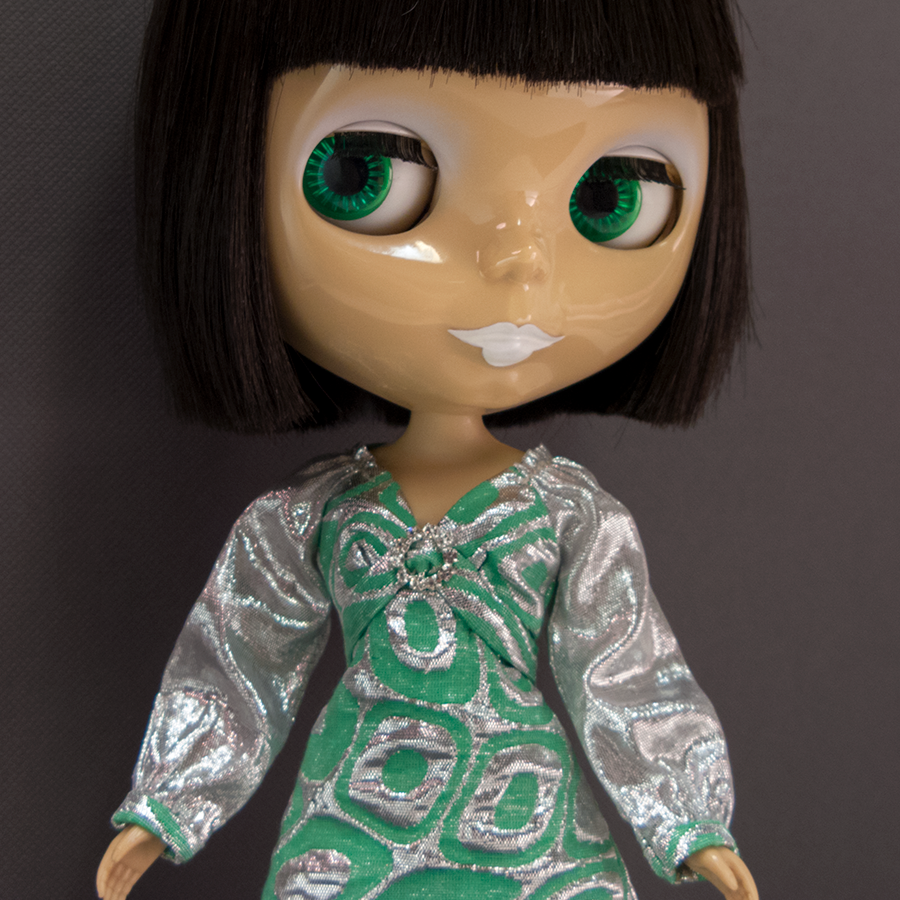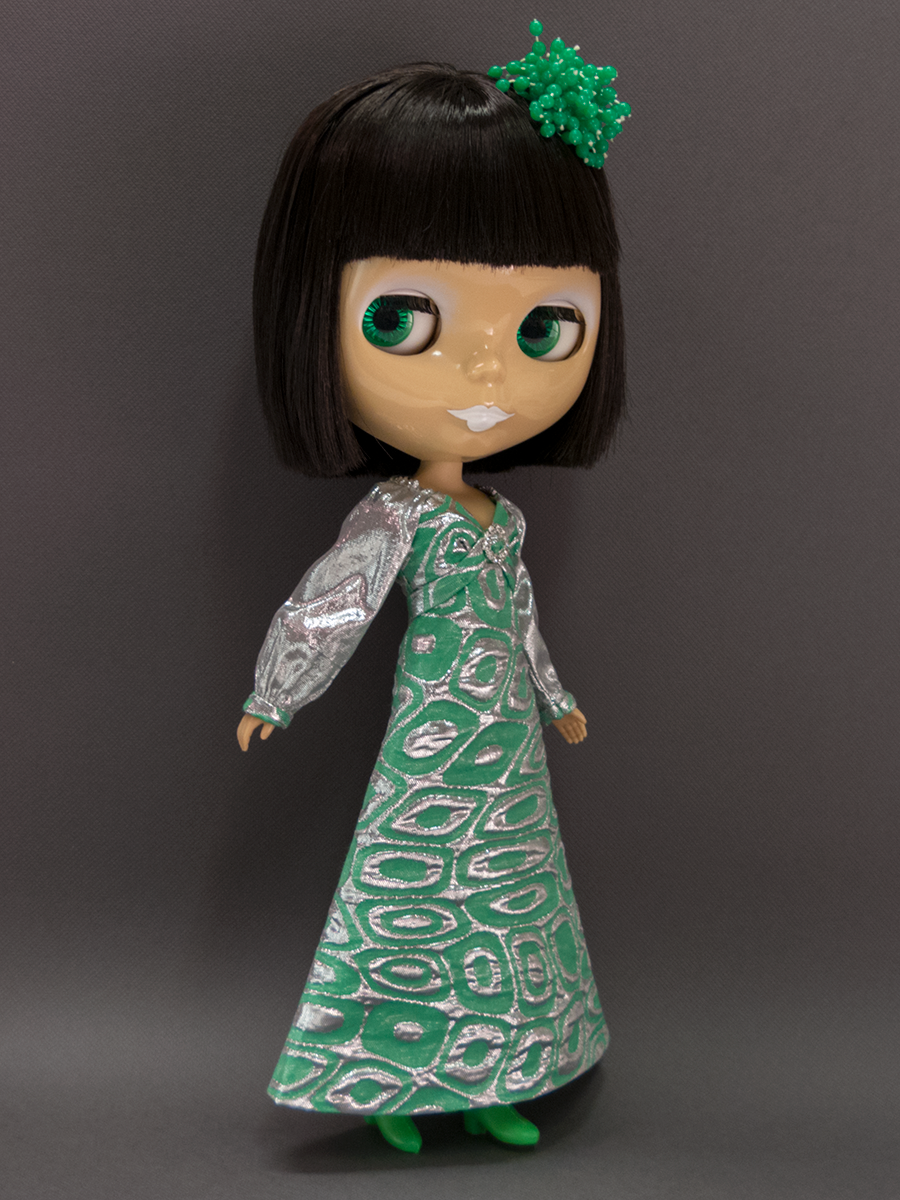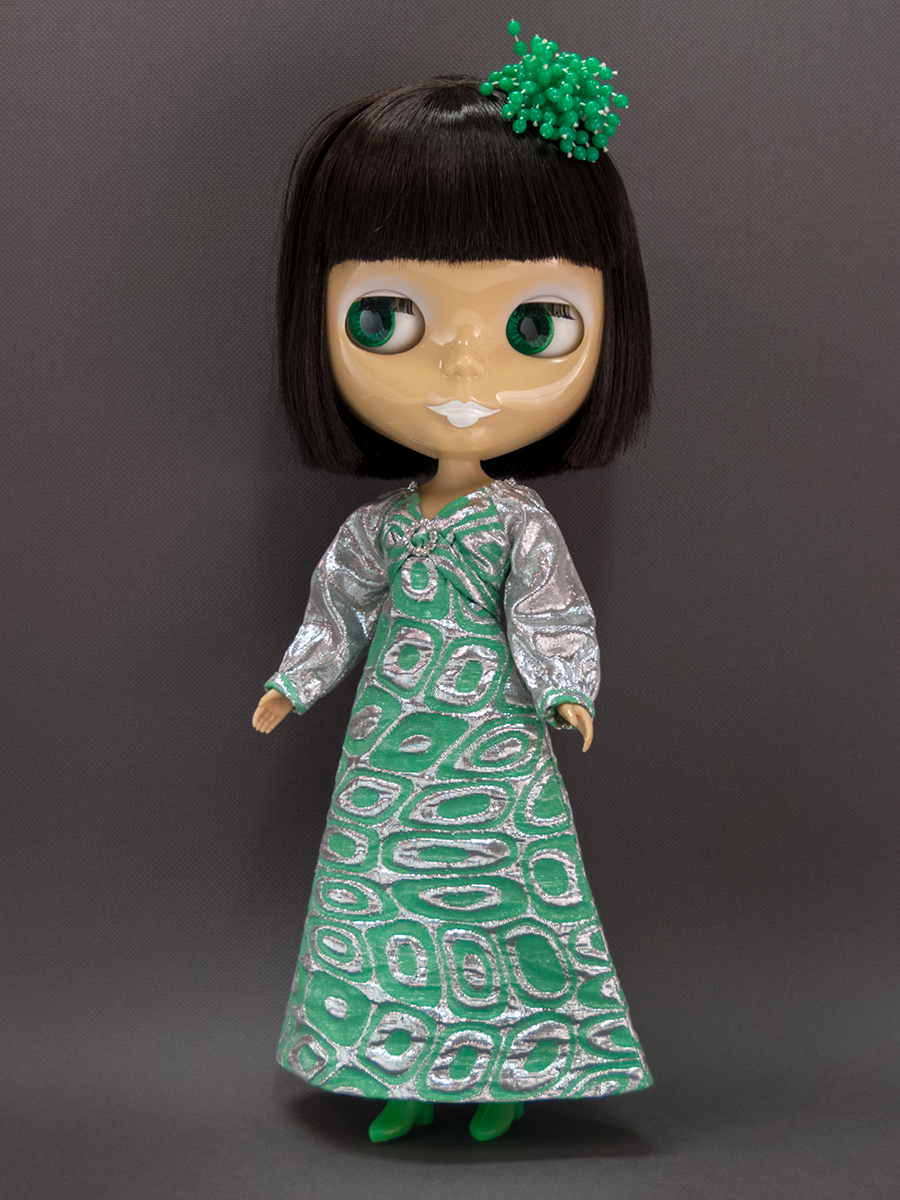 Size chart
Neo Blythe: The normal Blythe size, the biggest of the three sizes. Kenner Blythes, Ashton Drake Group Blythe, Takara Neo Blythe BL, EBL, SBL, RBL, FBL. Some other dolls such as Takara Licca and the early vintage Mattel Skipper may also be able to wear the clothes. Doll height: 29 cm, body height: 17.5 cm.
Middie Blythe: This is the newest Blythe size, in between Neo and Petite. There are only Middies from Takara. Doll height: 20 cm, body height: 12.5 cm.
Petite Blythe: This is the smallest of the Blythe sizes. Takara Petite Blythe and Hasbro Littlest Pet Shop Blythe. I do currently not have clothes for this size. Doll height: 11.5 cm.
Emerald Witch: Doll height: 17 cm.